Lin & Jim Miller PA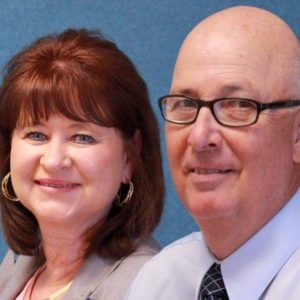 How Buyers Shop For A Home
Purchased an Open House they walked through:
1%
Purchased a home for a combination of reasons:
3%
Purchased a property they saw advertised somewhere:
3%
Purchased a home referred to by a relocation service:
7%
Walked through an Open House but purchased a different home:
8%
Responded to an ad somewhere but purchased a different home:
18%
Purchased a home because of a for sale sign in the front yard:
20%
Purchased a home from a recognized agency or real estate agent:
40%
Source National Association of Realtors ®
Why Choose
The Miller Team?
Personal Real Estate Beliefs
We always remember that to have a successful relationship with our clients, we must have a mutual goal to accomplish.
We will always treat all parties in any transaction with fairness and complete honesty.
We will always work to promote the best interests of our client and to counsel them on making the right decisions.
Our honesty, integrity, loyalty, understanding, accountability and creativity set us apart from the real estate masses.


Specialties

Single Family Residential Homes
Gated Communities
Waterfront Homes
Boating Communities
Golf Course communities

Business Experience

Experience and Licensed since 1999
Top Producers
Top Producers 100% Club Since 2002
Top 1% of Agents in Lee County
Multi Million Dollar Producers
Jim – CPA/Financial Management Background
Lin – Purchasing/Manufacturing Management Background
Coached by one of the top 5 Most Influential People in Real Estate
The Miller Team's Listing Plan of Action My Objectives are the Following:
To assist in getting as many qualified buyers as possible into your home until it is sold.
To communicate to you weekly the results of our activities.
To assist you in negotiating the highest dollar value…between you and the buyer.
The Following Are The Steps I Take to Get a Home Sold… the "Pro- Active Approach":
Submit your home to our local Multiple Listing Service.
Price your home competitively…to open the market vs. narrowing the market.
Promote your home at the company sales meeting.
Develop a list of features of your home for the Brokers to use with their potential Buyers
Email or Fax the top 30 Agents in our Marketplace regarding your home.
Suggest & Advise as to any changes you may want to make to help stage your property and make it more saleable.
Prospect 3 Hours Per Day looking for potential Buyers for your Property.
Constantly update you as to any changes in the marketplace.
Market Your home to Network around the Country and Internationally
Virtual Tours When Requested
24 Hour Exposure through 800 Info Home Line
Advertise and bring Exposure through Postcards and Home Magazine.
Add additional exposure through a professional sign and lock-box.
Submit Ads to Numerous Websites including Realtor.com
Whenever possible pre-qualify the prospective buyers.
Follow-up on the salespeople who have shown your home … for their feedback and response.
Represent you on all offer presentations … to assure you in negotiating the best possible price and terms.
Handle all the follow-up upon a contract being accepted … all mortgage, title and other closing procedures.
Deliver Your check At Closing
Follow up to make sure Your New Residence and Plans are going smoothly.